JOYLAND OPENS 26th EDITION OF ROZE FILMDAGEN
The 26th edition of LGBTQ+ film festival Roze Filmdagen will open on Wednesday March 22 with the Dutch premiere of Joyland, at Het Ketelhuis in Amsterdam. Joyland is the debut feature of Pakistan director Saim Sadiq
The film has impressed on multiple fronts: it was the first Pakistani film to premiere in Cannes, and immediately won the Queer Palm for best queer feature. On top of that, the film was shortlisted for the Oscar for Best International Film.
Joyland
Joyland is the oldest entertainment park of Lahore, the capital of Punjab province in Pakistan. It's a place for people like Haider and his pregnant wife Mumtaz go to forget about their sorrows for a while. She is suffering under the pressures that the patriarchal society brings - she has to produce a male heir - and he is hiding a secret. Haider secretly works as background dancer for Biba, a trans woman who performs in an exotic dance club. When he falls for her, a culture clash will be unleashed that will obliterate his conservative surroundings.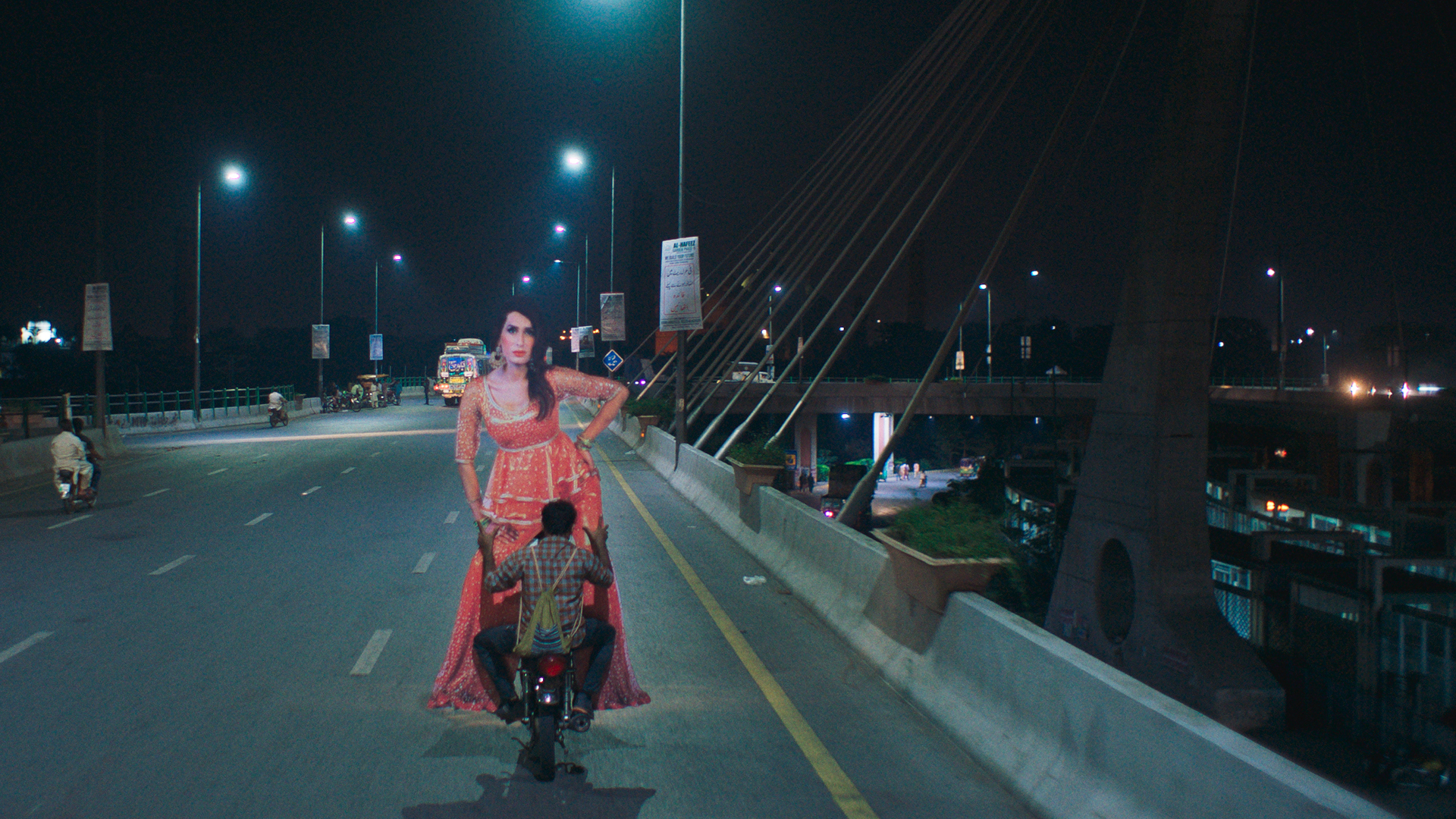 Trailer:
Documentaries
In addition to over 80 short and 45 feature films from around the world, Roze Filmdagen also screens many documentaries. The moving documentary Uit 't leven by documentary filmmaker Tim Dekkers and screenwriter Henk Burger will have its world premiere at the festival. For two years they followed three LGBTQ+ people who are going through an inky black period. Alongside this is the exclusive sneak preview of the German documentary Queer Exile Berlin. This film by director Jochen Hick follows a number of individuals from Berlin's vibrant queer community. After Out in East-Berlin and My Wonderful West Berlin, Queer Exile Berlin is the third part of a special Berlin queer docu-trilogy.
The Venus Effect

Roze Filmdagen 2023 closes with the delightful Danish feel-good film The Venus Effect. This film by director Anna Emma Haudal follows Liv, a girl in her early twenties who, against all odds, falls in love with the spontaneous Andrea. This not only disrupts her planned life, but also that of her father, her mother and her gay brother.
Online Talkshows
Looking for depth and challenge around the film program? Tune in online at the Queer Movie Talks on YouTube and rozefilmdagen.nl. In this talk show presented by Annefleur Schipper (The Lesbian League Podcast) and Tirsa With (Het Klokhuis), we explore with well-known LGBTQ+ers and filmmakers themes important to the community and to film lovers in general. Join us for candid, vulnerable and confrontational stories, as well as a healthy dose of queer joy and excellence.
Roze Filmdagen is a 12-day film festival screening feature films, short films, documentaries and online talk shows with an LGBTQ+ related theme. The 26th edition of the Roze Filmdagen 2023 will take place from Wednesday, March 22 - Sunday, April 2, 2023 at Het Ketelhuis in Amsterdam. Ticket sales start March 6 via rozefilmdagen.nl