World premiere Uit 't leven at Roze Filmdagen
According to figures from 113 Suicide Prevention, the number of suicide attempts among gay, lesbian and transgender people is four to ten times higher than in the general population. Yet talking about this seems to be a taboo within the LGBTIQ+ community. Documentary maker Tim Dekkers and screenwriter Henk Burger want to break through that.
For two years they followed three main characters who have gone through an ink-black period of depression and attempted suicide. Can acrobat Jean, model/trans woman Solange and city councilor Kris manage to get on with their lives and set an example for others? The result is a gripping documentary of eighty minutes, which Dekkers and Burger want to screen at the many LGBTIQ+ film festivals around the world.
Werner Borkes, programmer of the Pink Film Days, says: "By programming this special film, we are proud to be able to contribute to the filmmakers' goal of starting the conversation about suicide."
COC Netherlands is also pleased with the documentary. Chairman Astrid Oosenbrug will be present at the premiere. She hopes that Uit 't Leven can be used as a 'crowbar' to remove the taboo subject of suicide. Representatives of 113 Suicide Prevention are also present at the premiere.
After the screening, there will be a discussion led by publicist and writer Linda Duitsland. Among other things, she will talk further with the main characters from the documentary. The premiere of Uit 't leven is in room 1 of cinema Het Ketelhuis (Westergasterrein Amsterdam). Start: 1 pm. A second performance is on Saturday 1 April, 3 p.m. (also room 1).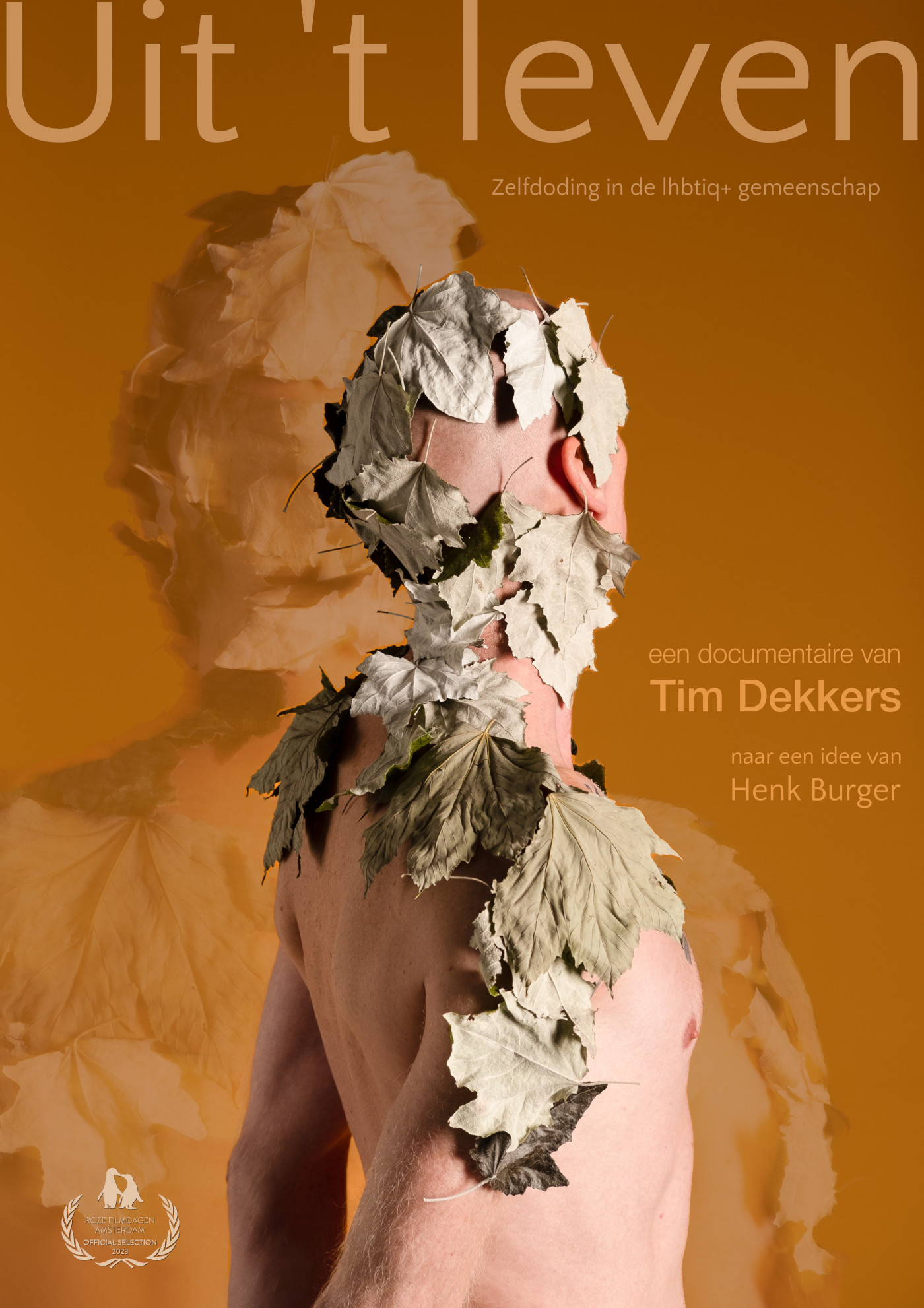 ---